A welcoming

atmosphere
The hotel offers its guests a large dining room and two smaller rooms, one of which has a working fireplace.
In the warmer seasons, you may also take advantage of the outdoor veranda and the four spaces reserved there, surrounded by the greenery of the garden, furnished with tables and chairs, ideal places for dining while being caressed by the cool lake breeze.
Our

genuine cuisine
In the kitchen, our chefs use healthy, fresh and wholesome ingredients, creating seasonal menus to suit every palate.
The restaurant offers hotel guests a sweet awakening with a generous breakfast, abounding with sweet and savoury treats.
At lunch and dinner, the choice ranges from our special flattened stuffed pizzas, which have also been appreciated by full-blooded Neapolitans, to Mediterranean cuisine prepared with typical local dishes: from Bergamo-style casoncelli and risotto with woodland flavours, to green gnocchi with porcini mushrooms, not to mention char fish, lake shrimp and our famous grilled fish.
The restaurant is also popular with customers not staying at the hotel but who are searching for cuisine that abounds with traditional recipes or new flavours, with the possibility of also finding vegetarian fare or, upon request, dishes for celiacs.
Browse our menu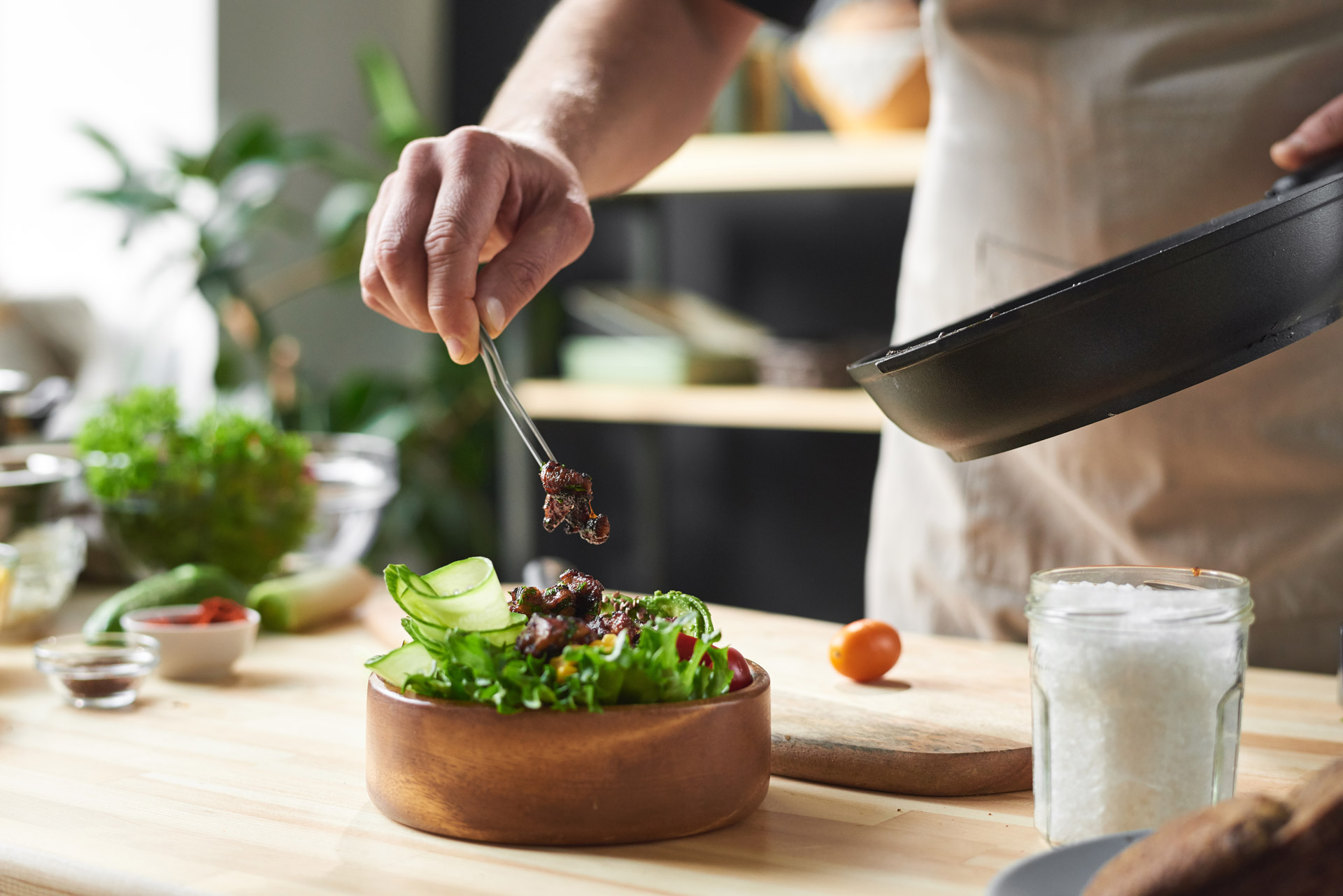 Book now
Reserve your themed menu
Fill out the form to request a reservation